New aquaculture mode - galvanized sheet PVC canvas pool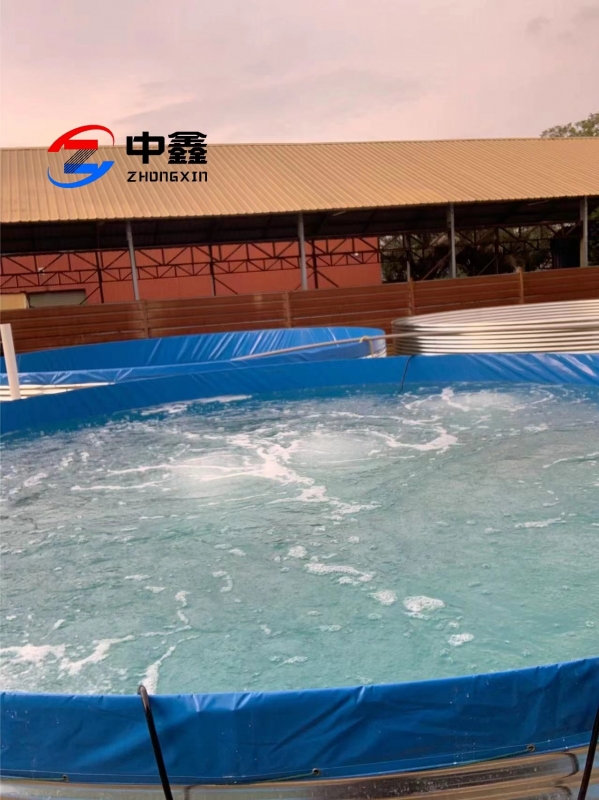 1. 1mm galvanized sheet is reinforced, rust proof, aging resistant and long service life.
2. Circular support, with uniform stress at each point, double-layer pressing and waterproof.
3. Modularization, simple installation, double row screw fixation, firm and durable.
4. The blowdown bucket can turn the whole pool, which is easy to clean and blowdown.
5. PVC knife cut cloth inner wall, waterproof, sunscreen, corrosion-resistant, low temperature resistant, aging resistant, durable, tasteless and harmless, suitable for aquatic growth.
6. Compared with the traditional brick fish pond, it saves time and labor, and the cost of building the pond is lower.
7. Compared with traditional fish ponds, it can prevent floods and pollution to a certain extent, and avoid fish being washed away or fish ponds being polluted in a flood.
8. It has low requirements for the site, is easier to manage than the traditional fish pond, and has higher breeding efficiency.
9. It has a wide range of uses. It can be used for breeding fish, shrimp, leeches, crabs, industrial and agricultural water storage irrigation, household small and medium-sized swimming pools.
Welocme to contact:+8618013418091(Whatsapp/Wechat)
+8618013418097(Whatsapp/Wechat)